Plazza is an elegant series of Precast Cement Concrete Designer Tiles widely known as "Chequered Tiles" in India since the 1990's era. It has a large scale acceptance amongst households, architects, and civil engineering enthusiasts due to its lightweight but high strength in performance and its myriad timeless designs and colors. 
These are primarily used for constructing narrow strips of passages in and around buildings, pedestrian walkways and are recently being used for the beautification of pathways in Parks and Squares. These come mostly in Square shapes of "300x300x25/30/40mm" and are highly durable to withstand sufficient loads up to 300 Kg/cm². Based on UV-resistant imported pigments and chemically treated top surfaces, Anjali Tiles shines all the way through your lifetime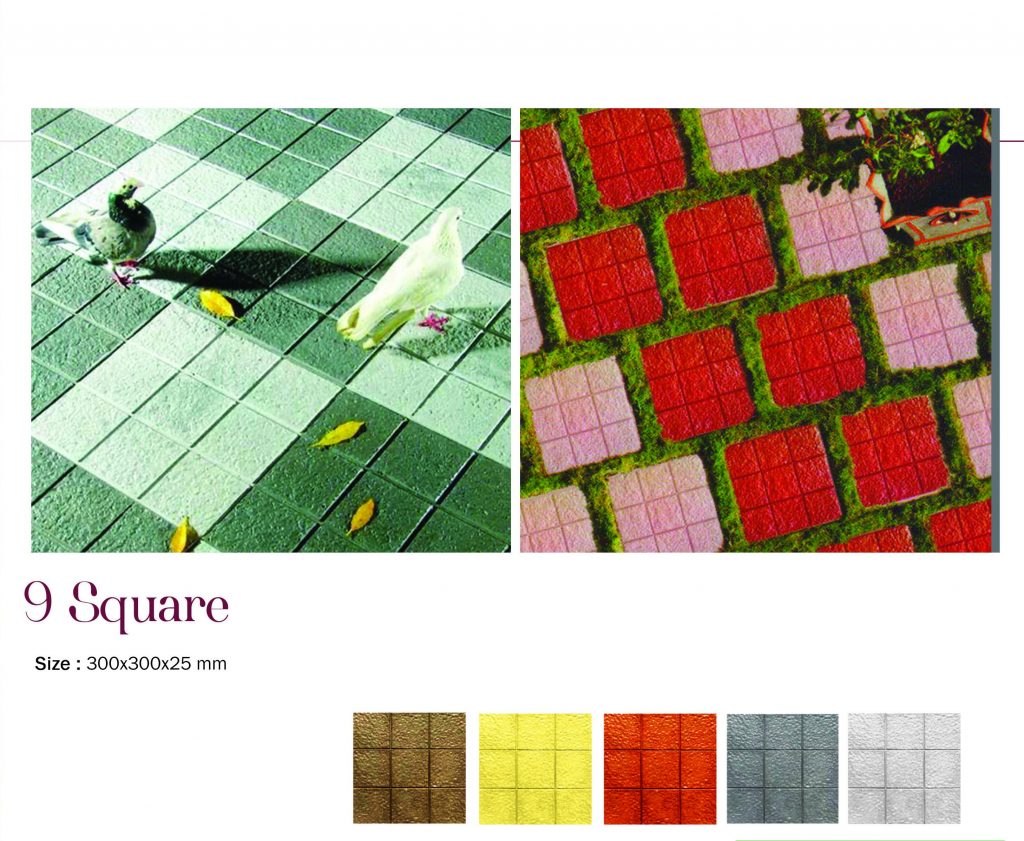 "The ceilings of my home transformed, from thatched to tile to concrete. Still I cherish the breeze, while sleeping on the verandah…"

A walk through the historic districts of many older American cities will reveal a rustic and romantic street standard of the past: Cobblestones. Cobblestones date back to ancient times, with many pre-Roman cobbled streets dating back to the 3rd and 4th centuries. They've been used worldwide throughout history-mainly in Europe but also in Latin America and are still in use and painstakingly maintained (stones are replaced and arranged by hand).
Most strictly defined, cobblestones are rounded, water-worn stones used to pave streets. They were traditionally set in sand and sometimes bound with mortar. And there were many advantages to using them. Cobblestone streets did not develop ruts, nor did they get muddy or dusty, like dirt roads. Sand-set cobblestones make a permeable and "flexible" road surface; they don't crack with movements in the ground due to freezing and heaving. Cobblestones are noisy, though, which would seem a terrible disadvantage, but the clatter of hooves and cars over cobblestones does warn pedestrians to make way.
Cobblestones eventually fell out of favor for quarried granite setts, or Belgian blocks, which are relatively regular, rectangular stones laid out in a pattern. These made for a much smoother and safer ride than cobbles in the 19th century and are what most people refer to as "cobblestones" today. We are also renowned for best quality Paver Block Manufacturer in West Bengal.